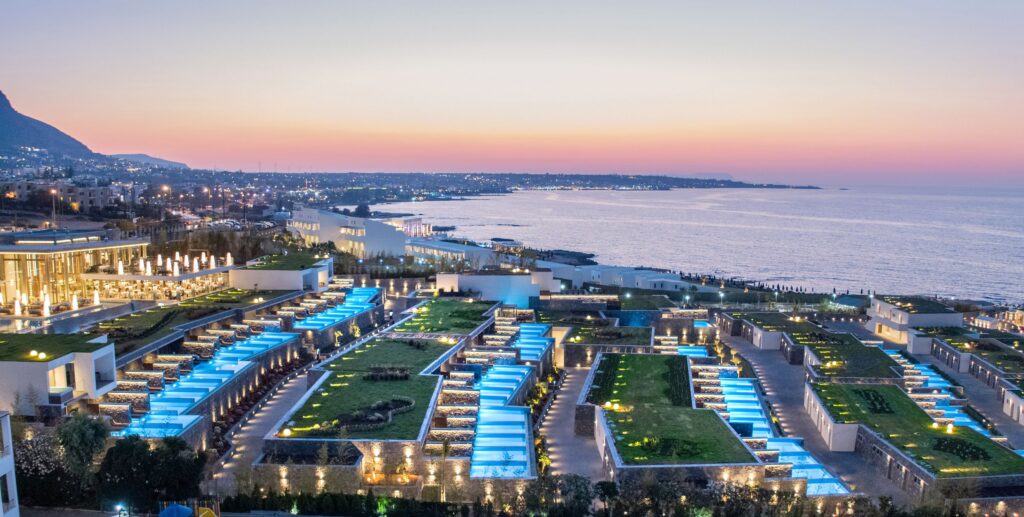 For yet another year, Karatzis Group's Nana Princess is ranked 5th in the list of the top 25 resorts with the highest score in Greece, according to the popular travel website TripAdvisor and the reviews collected from travellers worldwide. The only hotel in Crete that deservedly won its position in this year's Travelers' Choice Awards, stood out for its exceptional services and luxurious facilities, while its guests highlighted it as one of the most popular destination for the year 2022.
This distinction, coming from the guests themselves and confirming the incomparable hospitality of the Group's hotels, is another important reward both for the teams of Nana Hotels (Nana Golden Beach & Nana Princess) as well as the people of Karatzis Group. The unique location in Heraklion's Hersonissos region, the beautiful vistas of the Aegean, the spacious and comfortable accommodation, the luxurious facilities and the sense of absolute privacy are only some of the features users highlighted in their reviews.
Karatzis Group continues to dominate in the field of hospitality, remaining loyal to long-standing values and its philosophy of delivering the best travel experience possible to every guest throughout all of Nana Hotels' accommodation units.