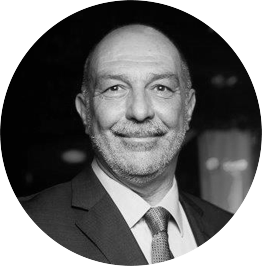 Consulting Manager of Nana Hotels
As a vital member of the Karatzis Group of Companies, Ilias Kalathas brings 15 years of experience within the Group and holds the position of Consulting Manager for both Nana Golden Beach and Nana Princess, the two cornerstone properties of Nana Hotels. With a passion for hospitality and exceptional social finesse, Ilias has sparked a love for Crete in thousands of guests. His meticulous attention to detail ensures that both properties operate smoothly at all times, providing guests with an exceptional experience.
Over the years, Ilias's valuable input has had a positive impact on the development of the Group, not only in his area of expertise, where he has amassed nearly four decades of experience, but in all other subsidiaries as well. He is a graduate of what is now the Athens University of Applied Sciences, with a degree in Business Management and a specialization in Tourism and Hospitality Management. Ilias frequently represents Nana Hotels at international hospitality exhibitions, promoting the unique Cretan hospitality experience with his exceptional communication skills.