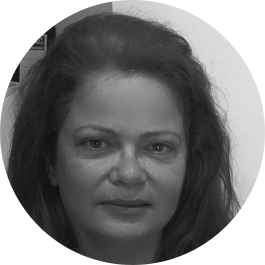 Front Office & Reservation Manager
At Nana Golden Beach, Eva Aretaki serves as the Front Office & Reservation Manager. Through her exceptional organizational and time management abilities, she ensures that every guest has a seamless experience at this renowned destination for Cretan hospitality. Eva meticulously oversees the handling of all bookings and requirements to ensure that nothing falls through the cracks. Her natural talent for communication and remarkable diplomacy make her an expert in all matters related to guest relations.
Since completing her studies at the Department of Business Administration and Tourism of the Hellenic Mediterranean University in 1995, Eva has been an integral member of the Nana Golden Beach team. Her fluency in English, German, French, and Italian enhances the value she brings to the hotel, and allows her to offer world-class services to the hotel's international guests.