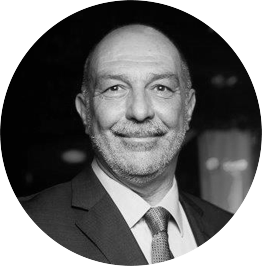 General Manager of Nana Hotels – Nana Beach & Nana Princess
Ilias Kalathas is an integral member of the Board of Karatzis Group of Companies with 15 years of experience within the Group, and has held the position of General Manager of Nana Golden Beach and Nana Princess, the two cornerstones of Nana Hotels. A love for Crete has been born in thousands of guests through his expressions of true hospitality and exemplary social finesse, while his penchant for meticulous organisation has ensured the smooth running of both properties at all times. Ilias's valuable input has positively influenced the development of the Group over the years, both within his industry of expertise, in which he has amassed nearly four decades of experience, and in all other subsidiaries.
Ilias is a graduate of what is now the Athens University of Applied Sciences, in the current Department of Business Management and the Division of Tourism and Hospitality Management. He frequently represents Nana Hotels in international hospitality exhibitions, promoting Cretan hospitality through his thorough communication skills.