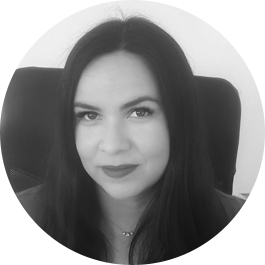 Quality Assurance Manager
Chara Tsakalaki has been a part of the Group's team since 2014 and works as a Quality Assurance Manager in all the industrial and hotel departments of the company. With excellent organisational skills and many years of experience, she is responsible for the development and documentation of all industrial unit systems. Additionally, she su-pervises the implementation of quality systems and carries out inspections on all in-ternal parts of the company. Her responsibilities also include overseeing the inspec-tion of certifications and ensuring that the group's activities take place in accordance with existing legislation.
Chara Tsakalaki is a graduate of the Department of Public Administration of Panteion University and holds a master's degree in Business Administration and Total Quality Management (M.B.A.-T.Q.M.) from the University of Piraeus. She continues to pursue education and information on new market demands by attending seminars and con-ferences regarding corporate responsibility and quality system management.